ATEEE 2021 | 电气工程与能源国际会议
2021 International Conference on Advanced Technology of Electrical Engineering and Energy (ATEEE 2021) will be held in Qingdao, China during December 24-26, 2021. ATEEE 2021 is co-organized by Xiamen University Tan Kah Kee College, Qingdao University and Engineering Technology Development and Innovation Society(ETDIS), etc.
ATEEE is an annual conference to present the latest research and results of scientists related to Electrical Engineering and Energy topics. This conference provides opportunities for the different areas delegates such as industry practitioners, policymakers, and researchers to exchange new ideas and application experiences face to face, to establish business or research relations and to find global partners for future collaboration. We hope that the conference results constituted a significant contribution to the knowledge in this up-to-date scientific field. Welcome you to submit the papers that could be included in two main topics- Electrical Engineering as well as Clean and Renewable Energy by following general topics, but not limited to this.
由Yeungnam University, Sohar University 和 厦门大学嘉庚学院等单位提供技术支持的电气工程和能源国际会议(ATEEE 2021), 将于2021年12月24-26日在中国青岛召开。
考虑到COVID-19疫情的现状,会议可以为不便现场参会的学者提供线上报告的便利,方便参会展现研究成果的同时,确保健康安全。
热忱欢迎从事相关技术研究的专家、学者和专业技术人员踊跃投稿并参加大会。
Attention! Considering the current COVID-19 situation and to ensure the safety, comfort and quality of experience for attendees and a successful course of the event, the Organizing Committee decided that authors of the accepted papers who are unable to attend the conference in person will be given an option to present their papers online and attend an interactive virtual conference. In case the situation prevents the event from taking place in December 2021, the conference will be organized in FULL ONLINE MODEL. The proceedings, conference kit and certificates will be sent to the corresponding authors by post. However, all matters related to publication and indexing will remain unchanged.
Please note that currently there is a 2-week mandatory quarantine period in an isolated space at your own expense for all travelers entering Qingdao. The restriction may change later. We will keep the traveling rules updates posted.
We appreciate your commitment and interest. We look forward to seeing you and meeting you at ATEEE 2021 either online or on-site.
Co-Sponsored by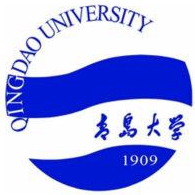 Publisher
Patrons & Technical Supporter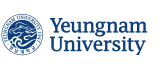 Approved by IEEE cps

(点击查看大图)